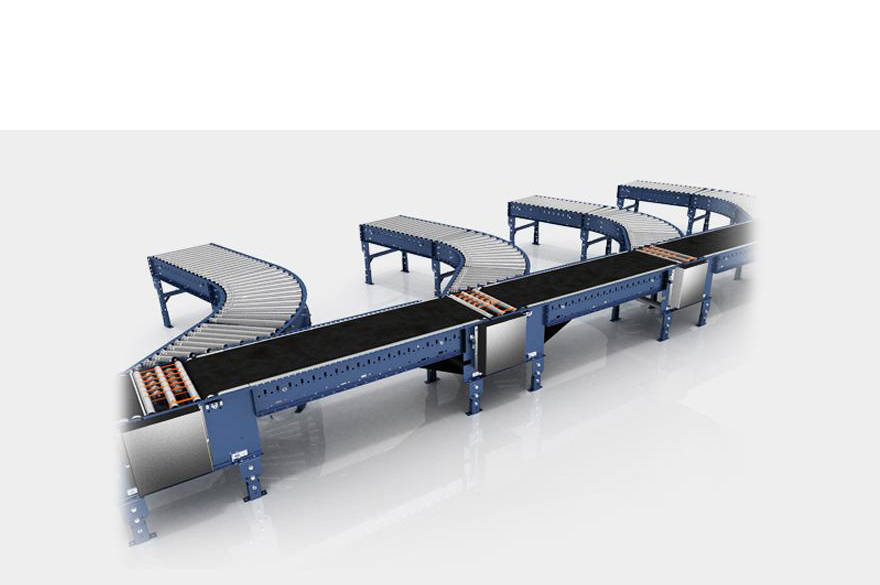 The pop-up-wheel Belt Sorter Conveyor consists of a belt conveyor with two rows of wheels at divert points. The wheels are skewed (angled in relation to conveyor flow), and they pop-up pneumatically to steer cartons onto outbound live roller junctions at either 30 or 45 degrees.
Features
Capacity (weight): 150 lb/ft
---
Conveyor Width: Standard: 21" to 39" in 3" increment, between frames only.
---
Inexpensive medium-rate sorting solution
---
Can reach up to 100 cartons per minute
---
Belt-powered pop-up wheel sortation conveyor
---
Easy maintenance
---
Powered divert wheels in tray design
---
Maintains product orientation
---
Urethane lagged and edge crowned pulleys
Conveyors, conveying and sorting equipment
Other categories